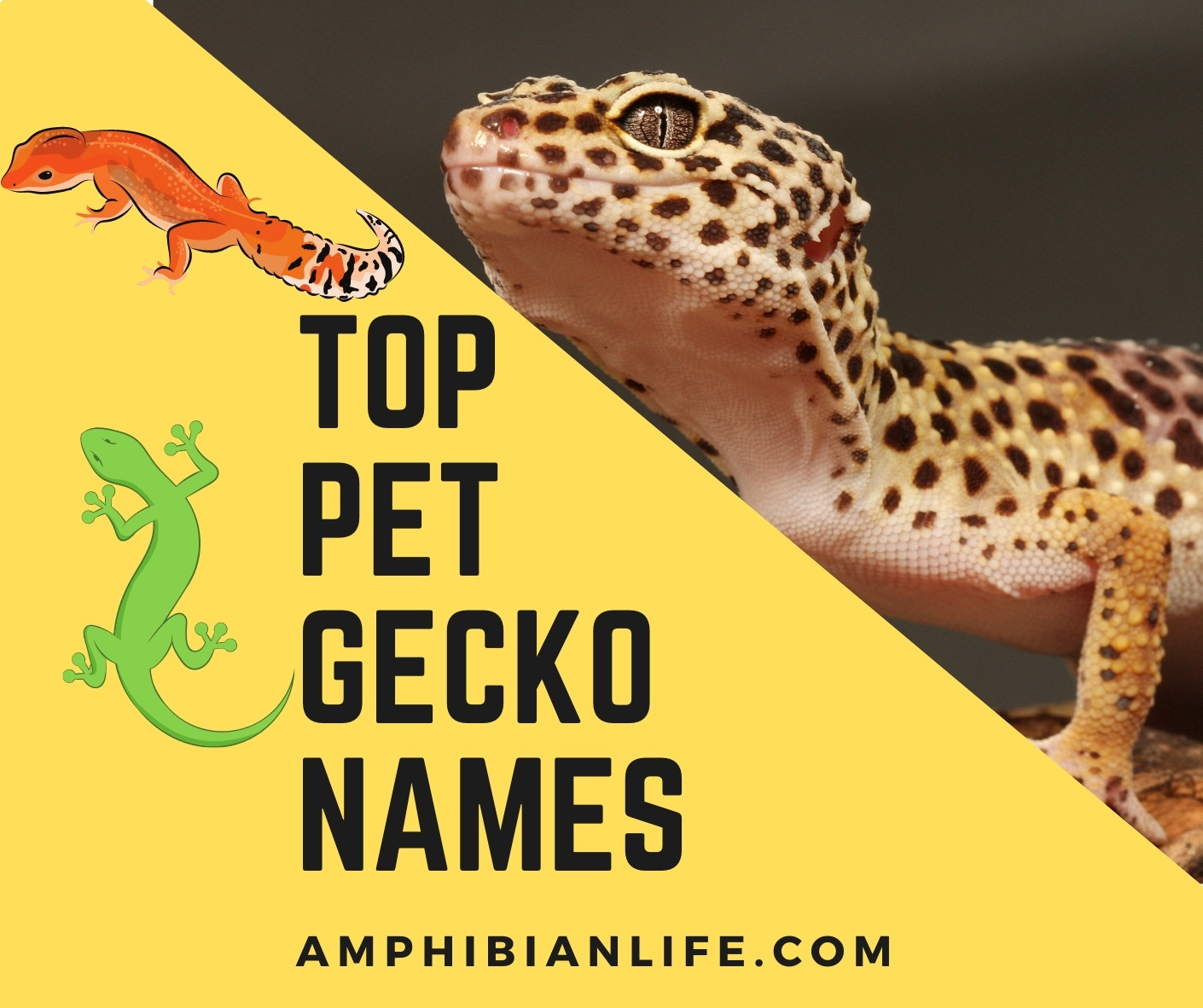 Popular Gecko Names for your Lizards
If Lizards are classified as cute, there is no better choice than Gecko Lizards.
And if you own one of them as a pet, it is your responsibility to name them the cutest way.
Geckos are one of the smallest lizards in the world. As they are widely spread, you can find them on all the continents except Antarctica.
Geckos are mainly carnivorous and are found in warm climatic regions across the world. 
Geckos are known as pleasant and docile pets who love getting pampered.
While Gecko keepers provide them the best living environment, one thing they often lack is 'Name.' Gecko names can be creative, cool, and fun. 
But if you are just giving your's another random name, you have to look at our Lizards Name list below.
We have some of the most exciting and Unique Gecko names for your Lizards.
How to choose the best Gecko Name for your Lizard?
When it comes to pet Lizard names, there are thousands and lakhs of them.
One can go from random human names to funky pet names or anything interesting.
However, we suggest that you should always choose a special name for your pet.
Gecko Names must depend upon their Personality, color, hobbies, habits, and appearance.
Giving a boring name to a fun-loving Gecko is, any day, a bad idea.
Though for some unique, fun, and interesting ideas, you can have a look at our list of Gecko Names. 
But before moving on to names, ask a few questions to yourself
What is your Gecko lizard's Personality?
What color is it?
Does it love fun & playing around or staying lazy all day?
Is your Gecko Lizard male or a female?
Does it have any unique characteristics?
So, once you know the basics about your Gecko Lizard's Personality, choosing the right names becomes easier.
Now let's get into finding the most suitable name for your pet lizard. 
Unisex Gecko Names
For the ones who are unfamiliar with Gecko Lizard's Gender, let's begin with some Unisex pet names.
These gender-neutral names will suit anyone despite their sex.
They are also extremely fun and cool and will definitely bring a smile to your face. 
Sawyer
Sidney
Spenser
Taylor
Terry
Alex
Andie
Ashley
Alligator
Beanie Bird
Bumpy Bobby
Ganon
Gecky
Geeko
Goomba
Goosebumps
Heliolisk
Humunguana
Hyperion
Indigo
Inkpot
Kaiju
Karma
Lizzo
Majora
Mocha
Penne Pasta
Puma
Slinker Ball
Slinky Wafer
Smiley Sammy
Sonic
Sandy
Spicy Pepper
Sprinkles
Squishel
Toothless
Treecko
Yuzu
Wooden Fang
Zipper Zan
Cameron
Charlie
Danny
Devon
Drew
Frankie
Georgie
Harper
Jamie
Charmander
Cinnamon Sly
Cosmos
Cygnus
Dasher
Ducky
Fancy Fellow
Bailey
Billie
Blake
Jay
Jessie
Jordan
Morgan
Perry
Reilly
Reese
Robyn
Sam
Tony
How to determine my pet Gecko's gender?
If the list of unisex Gecko names doesn't interest you, it is time to look for gender-dedicated names.
But wait, before that, let's learn the process of determining Gecko's gender. Here how it goes-
Determining a Gecko Lizard's gender is actually a tricky and confusing task.
Unless you know what to look for, the process can get nearly impossible. 
How to differentiate between Male and Female Geckos?
Gecko owners and keepers who have purchased it directly from breeders may already know its gender.
Though these tips will help you in getting sure about that:
Male Gecko vs. female Gecko
Male Geckos have a unique V-shaped row of pre-anal pores.

This row is basically on the front of their vent. In mature male Geckos, these pores exude a waxy material.

While female geckos also have these pores, they are barely noticeable, nor do they exude a waxy material.
Also, if your Gecko has femoral pores underside of their hind legs on their thighs, it's a male.

Males also have two distinct bulges on the base of their tale near hemipenes. 
Male Gecko Names
Now once you know your Gecko's gender, let's pick some suitable names for them.
We will brainstorm from some cute boy names that will perfectly match your male Gecko lizard. 
Noel
Oscar
Paul
Andy
Ben
Bobby
Chris
Dan
Petey 
Jakey Boy
Jazz Bananas
Jazzy Beans
Kebab King
King Leopard
Rhys
Ryan
Ethan
Felipe
Little Foot
Maximus
Mr. Slithers
Norio
Ozzy
Spartacus
Wylie
Yukio
Speedy Spot
Spikey
Spino
Taiki
Taz
Thanos
Pascal
Prince Flakes
Prince Leon
Rambo
Raptor
Freddie
Gary
Tim
Wayne
Zeke
Aero Boy
Apollo Stripes
Bronto Boy
Charlie Scoot
Cheddar Chips
Chipper
Chomper
Claws
Clyde
Daiki
George
Harry
Ian
Jake
Jonathan
Kyle
Liam
Mike
Monty
Nigel
Scott
Stuart
Female Gecko Names
We haven't forgotten our lady Geckos. Here are some super cute, hilarious, and apt names for female Gecko Lizards.
Have a quick look: geckos will love it.
Katie
Slinky
Snickers
Spotty
Sugar Cubes
Tiki Thunder
Tuna Nugget
Lucy
Maisy
Molly
Nina
Poppy
Amy
Angelica
Beth
Gemma 
Amazon
Baby Lila
Bethany
Birdie Girl
Tabitha
Tilly
Violet
Ginger Tails Rosie
Sahara
Scylla
Yamori
Yoshi
Ziggy
Zilla Stripy
Hydra
Izzy
Kilo Kitty
Kiwi
Lilac Wonder
Lizzie
Lilo
Winnie
Yvonne
Zoe
Blizzie Bella
Bonnie
Cactus 
Coco 
Dancing Maya
Donut 
Hannah
Hayley
Isabelle
Jasmine
Catherine
Danielle
Emily
Emma
Faye
Gabby
Joanne
Rebecca
Sarah
Suzie
Cute and Cool Gecko Names
Pets are adorable. No matter if it is a furry one or if it is that tinny Lizard sitting on your head all day.
Here are some cute and cool Gecko Names for your tinni-tinny companion. Have a quick look:
Angel
Arty
Aspen
Bean
Bobby
Candy
Apple
Baxter
Bear
Berry
Bun
Camper
Carrot
Coast
Cookie
Cupid
Drummer
Elf
Flower
Goose
Goldie
Honey
Hoot
Jam
Luna
Spice
Spud
Sugar
Toast
Turnip
Anchor
Hook
Hunter
Jax
Kooky
Lava
Lennon
Loopy
Leaf
Log
Magic
Moose
Munchkin
Noodle
Nutty
Penny
Queen
Rose
Archer
Boom
Denim
Dozer
Ember
Fang
Gunner
Harper
Sandy
Maple
Mustard
Nacho
Pixie
Stencil
Tattie
Trunk
Walnut
Watermelon
Coco
Cutie
Diamond
Fudge
Glitter
Gumball
Ham
Happy
Lemon
Fancy and Adorable Leopard Gecko Names
For a badass pet owner, we have some fancy and badass Gecko names.
These names will not only suit your Gecko but will complement your pet-owner relationship as well.
Do not believe us? Find it out yourself:
Legolas
Maleficent
Matrix
Morpheus
Popeye
Rambo
Belinda
Caspian
Clifford
Dorothy
Edith
Rey
Alaric
Alfred
Archibald
Sansa
Skywalker
Sniper
Stark
Thor
Vader
Ygritte
Elizabeth
Elton
Ernest
Esther
Eugene
Anakin
Aragorn
Arya
Blade
Bomber
Bullet
Captain
Evangeline
Evelyn
Felicity
Florence
Frederic
Geoffrey
Hamilton
Herbert
Hillary
Julius
Katherine
Mabel
Maximus
Monty
Rupert
Vanessa
Victoria
Django
Drogo
Goliath
Hercules
Hulk
Jedi
Katniss
Leela
Popular Gecko Names with their description
We know how difficult it is to choose one particular name from an array of options.
However, if we will provide you descriptions, will the process ease down?
Yes? Ok then, we have got that too for you. 
Bear: Strong and brave
Cathy: Pure and clear
Dot: Gift of God
Gumball: Sweet candy
Lizzie: God is an abundance
Musha: Fearless and smart
Olly: The peaceful
Kioko – Happy
Daiki- Great Glory
Hoshi- Star
Jiro- Second Son
Judo- Fighter
Koko- Short
Ryu Dragon
Aimi – Lovely & Beauty
Aya – Colorful Design
Hikari- Radiance
Hiromi – Abundant Beauty
Adelaide- Noble and seren
Aiden- little fire
Brutus- Muscular
Fergie-Strength of man
Fetch- Sporty little dude.
Lila- Means a lovely presence in your life.
Nina- Spanish for a little girl
Rango- who loves to sleep (ideal for your lazy head)
Tank- Exuding strength. 
Yoshi-Happy vibes
Beanie: Bean-sized
Amazing and Interesting Gecko Names for your Lizards
Here are some more interesting Gecko names for your pet Lizards:
Mushu 
Pokey
Neli
Gracious
Konnie
Draconian
Toothless
Turtle
Costin
Costanza
Costas
Constantina
Tortoise
Punny Names
Bill the Lizard
Chet Gecko
Clapper Claw
Dragaunus
Makena
Salomi
Placida
Jayleen
Stormfly 
Rango 
Smaug 
Queen Elizardbeth
Rap-tile
Sal Manders
The Lizard of Oz
Eggsy
GasparaLe'Gecko
Geico
Nessie
Pendragon
PufnStuf
Lizzie
Lizardardo Da Vinci
Napoleon Dinomite
Gecko Lizard fun facts- Things you may not know
If you are a Gecko lizard keeper, you would have learned and researched a lot about them.
But do you think you know all of it? We doubt.
Here we have some of the surprising Gecko Lizard facts you probably didn't know about.
10 Amazing Gecko Facts
1) Do you know, some Gecko lizard species can go their whole life without drinking water? Especially the lizards who are native to hot and dry areas. 
2) Gecko lizards can change their color at their will. They are heavily influenced by the environment and can blend their color with things around them. 
3) They are blessed with amazing toes that allow Geckos to stick almost anywhere (Except Teflon).
4) Their eyes are 350 times extra sensitive than human or other animal eyes.
5) Some Gecko Species are like snakes, which means they have no legs. These species are endemic to New Guinea and Australia. 
6) Geckos normally produce sounds like chirping, screaming, clicking, and barking and each Gecko sound has a different meaning. 
7) Geckos can detach and regrow their tails easily.
8) The longest-lived Gecko survived recorded 27 years. Though generally, Gecko lives for 10-20 years.
9) Parachute geckos and Flying Gecko can glide through the air.
10) The smallest Gecko in the world sizes nearly 0.63 inches. It belongs to a special species that is native to Jaragua National Park. 
For Further Reading
Frequently Asked Questions
Are Gecko Lizards Good pets?
Yes, absolutely. Gecko Lizards are easy-going and easy to care for pets. They are pleasant and docile and are not usually aggressive around humans.
What should I feed to my Gecko Lizard?
Gecko Lizards can eat anything from crickets, spiders, worms, grasshoppers, flies, small rodents, and other insects.
Can a Gecko Lizard bite a human? Are Geckos poisonous?
Gecko lizards are non-venomous and not harmful. In normal circumstances, they won't bite a human. However, if mishandled, they may engage in self-defense. 
Do geckos like being handled?
Yes, Geckos love being handled; however, owners must give them some time to blend with it.
During the early stage, avoid catching or snatching them, or they might get stressed and feared.
Do geckos need to drink water?
Not that frequently, but Gecko does drink water. You can keep a small bowl of water in or near their habitat.
Do leopard geckos need baths?
No, leopard geckos do not need regular bathing. However, once in a while, you can rinse them carefully in lukewarm water.
Partying words
So, these were some of the name suggestions for your Gecko lizards.
We hope you would have liked our classification of the list as well as names.
We have tried to compile several lists based on gender, interest, cuteness, and description.
However, we suggest you go wild and choose a random name from the article above.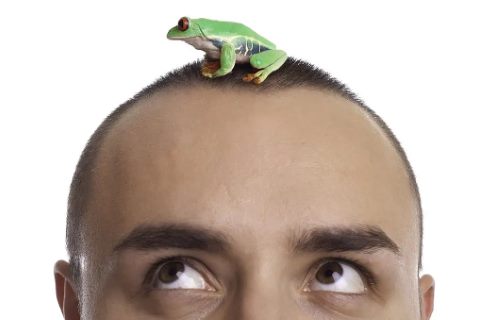 Hi, I'm Mike, and I'm the creator of amphibianlife.com. If there was one word to describe it? It would be: passionate about Amphibians! Whether you want to know more about amphibians or have a presentation to give at school, you've come to the right place.