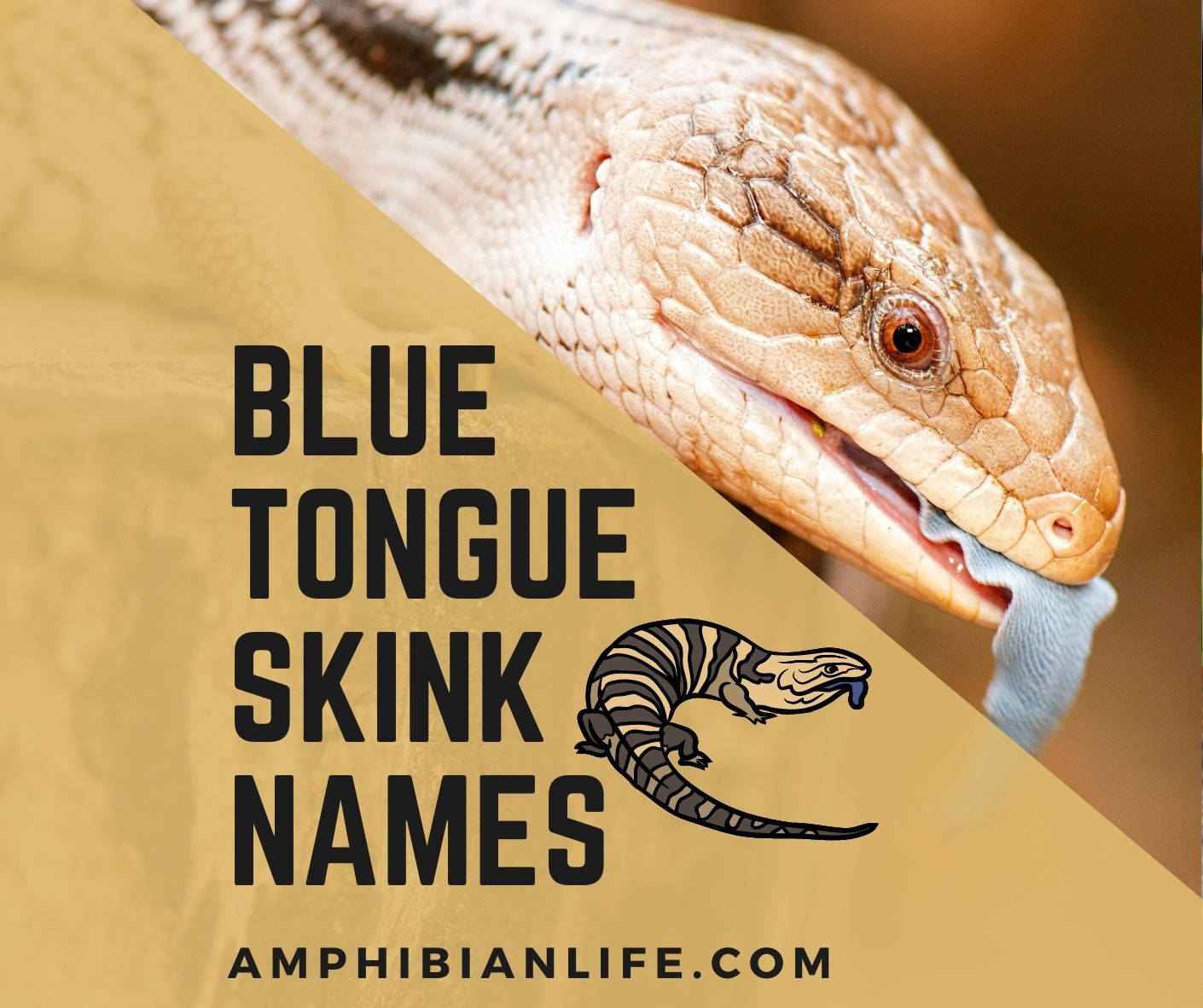 Blue Tongue Skink Names (350 names)
If you are a pet enthusiast, picking up a random pet name may not always sound reasonable to you.
Especially if you own a Blue Tongue Skink, the naming task can get tricky and frustrating.
While furry pet names are heard and read commonly around, Blue Tongue skinks names are rarely known by pet owners.
Naming your Blue Tongue skink based on their personality, hobbies, gender, and habits is quite crucial.
Calling an aggressive skink with a funny or cute name isn't fair enough.
Because you will end up calling their name multiple times a day, it is important to choose the right one.
If you are a Blue Tongue owner and have no idea what to name them, have a look below.
We have come up with multiple American Blue tongue skink names based on their personality, gender, and more.
How to choose a suitable name for your pet Blue Tongue skink?
The suitability of a pet name depends upon several traits. If you own a female Blue Tongue skink, you can choose a name from an array of relevant options.
The same is the case for male Blue Tongue skink. However, if you are still unfamiliar with their gender, you can go for unisex names.
How do I determine my pet Blue Tongue skink's gender?
Determining your Blue Tongue skink's gender can prove frustrating, though it isn't that difficult.
From the age of 5 to 8 months, you will start noticing their sexual characteristics.
If it is a male, it will have seminal plugs. You may notice ejection or dispersion of the same.
Also, the eversion of hemipenes during excretion determines male sexuality.
While for females, one may require performing an Ultrasound or X-ray of 24 months, grown-up blue tongue skink.
Also, if you keep them caged together, the one that chases and mount the other will definitely be the male.
Apart from these guesses, determining the gender of a Blue Tongue Skink is actually tricky.
If you still find it impossible to determine, connect with a pet expert who can help you with the task.
Unisex blue tongue skink names
If your Blue Tongue Skink's gender is still unknown to you, then why not try these cool unisex names.
You need a name that is special for you as well as your little pet.
Though here, we also have to make sure that their names should not sound gender-specific.
So, without any other discussions, let's straight jump into unisex American blue-tongued lizard names.
Eastern Blue Tongue Lizard Names
Agate (blue color)
Aquamarine (blue gemstone)
Azure (blue color)
Azurite (blue color)
Berry
Blueball
Bluebell
Pokey
Neli
Gracious
Turtle
Costin
Costanza
Churro
Copper
Croco
Dracula
Hunter (if has stripes near eyes)
Hypno
Indigo
Moonlight
Omega
Puffer
Rocket
Scaly
Costas
Makena
Salomi
Placida
Jayleen
Konnie
Constantina
Tortoise
Blueberry
Bluey
Bombay (Sapphire – famous blue colored gin drink)
Burrito
Draconian
Eggsy
GasparaLe'Gecko
Helen Antonia
Madam Josephine
Jenifer Miller
KraoFarin
Hanaan Kaur
Magdalena Ventura
Geico
Lizzie
Lizardardo Da Vinci
Napoleon Dinomite
Bill the Lizard
Chet Gecko
Clapper Claw
Dragaunus
Nessie
Pendragon
PufnStuf
Checker (if they have prominent stripes, then it is an apt blotched blue-tongued lizard name)
Chorizo
Echo
Glitter
Hannibal
Honey
Shorty (short legs)
Stitch
Topaz (blue gemstone)
Tourmaline
Twinkle
Vanity
Zappy
Zircon (blue gemstone)
Skinky
Skittle
Smokey
Sniffer
Blue tongue skink names for females
By now, if you are familiar with the sex/ gender of your pet Blue Tongue Skink, why not name her dedicatedly.
If you are keeping a female Blue Tongue Skink, there are endless girly names for her.
They will not only aptly suit her but will sound cuter every time you call out.
Don't you believe us? Have a look below:
Savannah
Jade
Jen
Joanna
Karma
Kabira
Kehlani
Keva
Sierra
Siren
Skylar
Smurfette
Stella
Athena
Aurora
Bella
Hallie
Harpie
Honey
Isa
Isadora
Isabela
Belva
Bonnie
Bonita
Arabella
Crissy
Diva
Dolce
Bloom
Carmen
Gigi
Iris
Ivy
Lottie
Madam Mim
Maleficent
Maz
Meg
Skylla
Sophia
Stella
Tabatha
Tabia
Thalia
Uma
Vera
Viola
Medusa
Minilla
Misty
Morla
Myrtle
Luna
Marianna
Minnie
Jolene
Cecily
Adonia
Angel
Aphrodite
Cleopatra
Dora
Elsa
Gala
Juno
Kitana
Poppy
Ruby
Sugar
Xena
Zelda
Model
Nala
Nessie
Pheora
Pixie
Bluetongue skink names for males
Whatever you name your pet depends upon you entirely.
However, if you know, it is a male blue tongue skink, giving them a male name will never hurt.
And if it seems like a task to you, we are here to sort everything out.
Take Blue tongue skink names for males' ideas from our list below:
Xavier
Zeus
Ziggy
Abe
Aiden
Dexter
Earl
Eddy
Randall
Randy
Rango
Raphael
Reggie
Rocky
Elliot
Enzo
Eugene
Fabio
Amos
Antonio
Arnie
Drake
Flash
Hector
Helios
Hero
Bahamut
Bentley
Blaze
Blizzard
Xaivier
Xander
Yoda
Yuri
Zane
Ziggy
Sonic
Stormy
Theo
Thor
Venom
Voldemort
Bronx
Cosmo
Larry
Lars
Lucifer
Marc
Matrix
Mortar
Neo
Hunter
Invictus
Jagger
Kruger
Otis
Ranger
Ringo
Rockstar
Rocky
Romeo
Scar
Sherlock
Smurf
Soleus
Cool and Badass Blue Tongue Skink Names
If traditional female or male Blue Tongue skink names don't interest you, then try out some cool and Badass names.
While gender-appropriate or unisex names are most apt, they at times can get boring as well.
Especially if you have a goofy and funky pet, it is never a bad idea to go for some badass names.
Call out their name more frequently so that they too can recognize it the next time.
Thunder
Asher
Diablo
Demon
Boss
Ax
Ziggi
Natsu
Slayer
Sawyer
Gon
Kirua
Isoka
Royal
Prince
Samurai
Predator
Pog
Sergio
Pablo
Escobar
Kurapika
Sensei
Pause
Adonia
Angel
Aphrodite
Arabella
Bloom
Carmen
Cecily
Cleopatra
Crissy
Diva
Dolce
Dora
Elsa
Gala
Gigi
Gorgon
Iris
Hotchner
Benzema
Leonidas
Achilles
Osiris
Gollum
Kongamoto
Dirawong
Poseidon
Poppy
Ruby
Savannah
Sierra
Siren
Skylar
Ness
Bill the Lizard
Camille
Basilisk
Hydra
Charybdis
Bad Bill
Basilisk
Chance
Dragaunus
King
Sasuke
Itachi
Naruto
Jiraya
Roco
Croc
For Further Reading
Descriptive names for Blue Tongue Skink
Depending upon how your Blue Tongue skink looks, what they eat or how they behave, their names can be descriptive.
Descriptive names feel more apt because they define certain characteristics of your pet.
For example, you can go for blotched blue-tongued lizard names describing their speckled skin.
Or, if your Blue Tongue skink is fat and lazy, you can name them depending upon such characteristics.
For more such ideas, have a look below:
Bluey- What's a more apt and obvious name for a Blue Tongue Skink.
Fatso/ Fatty– If you think your blue tongue skink is doing nothing but eating and getting fat.
Jade – It is for blue tongue skinks that appear greenish.
Aggro– For those aggressive little skins, there isn't any other name suiting this aptly.
Little punk – Isn't it your little buddy?
Stinker- Ok, we know they do not stink bad, but the name suits, right?
Zippy/ scoot/ pacy– For their quick-moving characteristic, you can name them suitably.
Skinkasaurus– Doesn't it looks like a small dinosaur.
Baby Blue Tongue Skinks| Blue Tongue Skink names for Babies
Not all Blue Tongue skink names will suit your tiny little lizard pet.
While the unusually long name looks odd, other pretty names can go abrupt with their rough exteriors.
So here are some suitable names for Baby Blue Tongue Skinks.
Rango
Dino
Spot
Diablo
Juana
Rico
Frito
Shiko
Annie Jones
Fuzz
Shadow
Chorizo
Churro
Indigo
Moonlight
Havoc
Tiberius
Lickety
Split
Skinky
Omega
Rocket
Puffer
Scaly
Shorty (short legs)
Skinky
Smokey
Skittle
Croco
Glitter
Copper
Echo,
Hannibal
Dracula
Hunter
Honey
Hypno
Sniffer
Stitch
Topaz
Tourmaline
Twinkle
Vanity
Zappy
Toothless
Dart
Peril
Sunny
Liz
Alphys
Joana
Storm
Blue tongue skink facts
Even though the name blue tongue skink sounds venomous, these little lizard pets are not venomous at all. Surprised right? It is a fact, though.
Do you know they have a home range?

Having a home range means, if your blue tongue skink lives in your garden, the other areas like backyard, house, deck, and everything will remain foreign to them.

You will often observe your blue tongue skink basking in the morning sun.

It is so because lizards are cold-blooded, and for digesting their food or to become active, they require warmthness.

Catching and Selling Blue tongue skinks is illegal in most parts of the world.

One can only get/ sell them from an authorized pet shop.

Blue tongue skinks love snails.

They see it as a delicacy, so the next time, do not forget to treat them some.

They are approachable, submissive pets who will behave friendly with their mates and owners.
Bluetongue skinks often like getting handled and are easily tamed.
Bluetongue skinks can grow up to 60 CMS and can weigh nearly half a kg.
They can live as long as ten years.
They can grow up till afoot.

Northern bluetongue skinks or Tiliquascincoides intermedia are the biggest and heaviest skins in the world.

Pygmy blue-tongued skinks, which measures 4 inches max, are the smallest skins in the world.

They are also marked as rarest.

Bluetongue skinks can cost anywhere from $150–$5,000 and even above.

Their price may vary depending upon their species, size, and skin.
Frequently asked questions
Do the Blue Tongue skinks have teeth? Can a Blue Tongue skink bit human?
Blue Tongue skinks definitely have teeth; however, they are neither well-developed nor powerful enough.
Even if they bite a human, their teeth aren't strong enough to break the skin or cause other harm.
Why are my Blue Tongue skinks continuously hissing?

Blue Tongue skinks generally hiss when they feel threatened. If your little lizard pet is doing it quite often, check whether there is any threat around. You can make them comfortable by petting them softly.
Do Blue Tongue skinks sneeze?
Yes, sneezing is a very normal practice amongst Blue Tongue skinks. They do so in order to clear their nose from dust, dirt, and other particles.
What should I feed to my pet Blue Tongue skink?
Anything from chopped-up vegetables to crickets, mealworms, super worms, your Blue Tongue skink will love them.
You can include mustard, dandelion greens, beans, carrot, peas, and collard in their diet.
Do Blue Tongue skinks actually stink?
Absolutely not. Contrary to their name, Blue Tongue skinks do not stink.
Conclusion
Naming your Blue Tongue skink can prove challenging; however, we cannot deny that it is a fun task. Having a name for your pet is always a good idea.
This helps them including in your family and making it a regular part of your days. You can choose from hundreds of Blue Tongue skink names discussed above.
We hope the options are enough and suitable as per your taste.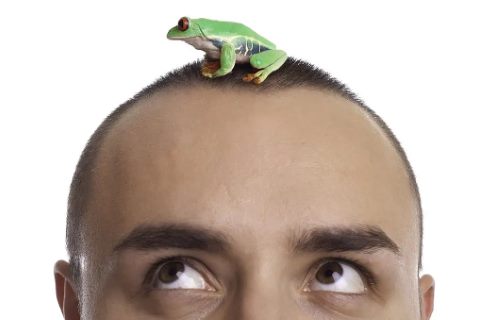 Hi, I'm Mike, and I'm the creator of amphibianlife.com. If there was one word to describe it? It would be: passionate about Amphibians! Whether you want to know more about amphibians or have a presentation to give at school, you've come to the right place.