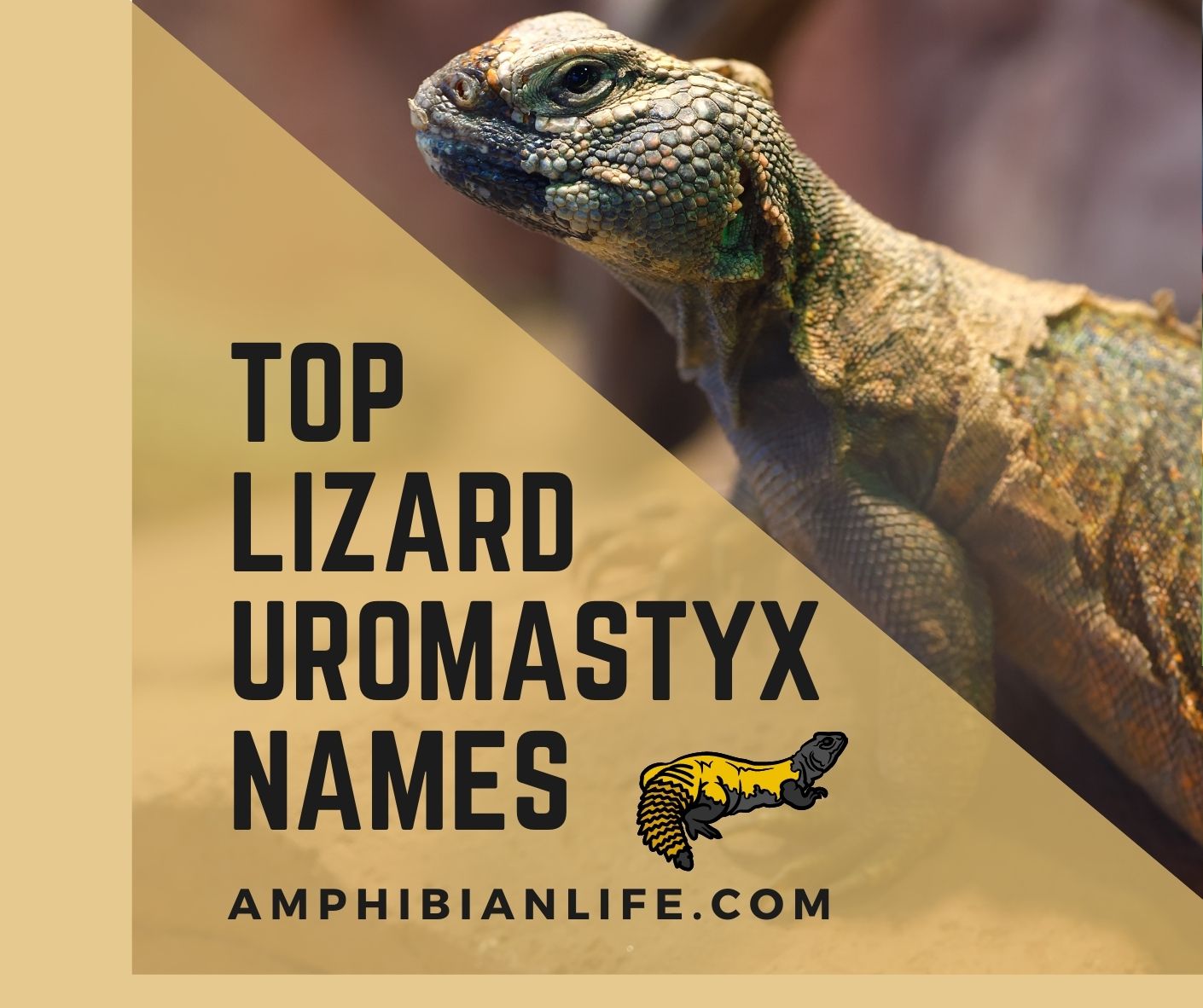 Male, Female and Unisex Uromastyx Names
Are you looking for cute, funny, adorable, badass Uromastyx names? well, you are in the right place.
Uromastyx is a spiny-tailed lizard found in Africa and Asia, classified as a great pet.
They are primarily herbivorous but can occasionally turn carnivorous as well.
Like most lizards, Uromastyx spends most of their time walking under the bright sun.
You can find several species especially in the Arabian Peninsula, Sahara, and northwestern India.
Though keeping Uromastyx as a pet is convenient, but naming them can become challenging.
Like most lizard pet owners, Uromastyx owners, too, are constantly looking for some cool names.
To ease down that search, we have some Cool Male, Female, and Unisex Pet Uromastyx Names.
Make sure you go till the end to get the best name for your pet Uromastyx.
How much does a Uromastyx cost?
Uromastyx is expensive than several other pet reptiles and lizards.
Because they are not widely available or breaded, one Uromastyx will cost you nearly $100 to $200.
It can even range higher depending upon the rarity of the species.
How to decide a suitable name for my pet Uromastyx?
Uromastyx is colorful lizards, and if you love pets, you will absolutely adore their beauty.
They are always curious, and whenever you look towards them, you'll find an alert expression.
To name these majestic pets, we will always encourage funky and cool names.
And to support that, here we have a similar list as well. Have a look.
How to detemine Uromastyx gender?
To determine the gender, Lift the tail of your Uromastyx at a 45-degree angle.
Now closely look at both sides of their tail's base.
A male Uromastyx will have two bulges on the sides of the tail with a dip between them.
Whereas in females, the tail base is mostly flat with no bulges at all.
Also, male Uromastyx has a somewhat broader head than female Uromastyx.
Male Uromastyx names
If you own a male Uromastyx as a pet, you might be looking for a boyish name for them.
But before that, do you know how to determine an Uromastyx's gender?
Determining the gender of your Uromastyx is actually hard during the early stage.
Unless it is 2 to 4 years old, it is ideal to name them unisex or something cool.
However, later you can find out if your Uromastyx lizard is a male or a female.
List of names for Male Uromastyx.
Rockstar
Seth
Dexter
Grenade
Hercules
Gizmo
Tut
Pharaoh
King
Maximus
Blaze
Napoleon
Sandy
Shadow
Zeus
Majesty
Dino
Apollo
Thor
Zim
Stormy
Sniper
Soleus
Lucifer
Bolt
Dune
Meteor
Baron
Sultan
Prince
Romeo
Oreo
Toto
Masego
Dandy
Dante
Invictus
Swagger
Racer
Magnus
Voldemort
Norbert
Ron
Titan
Goliath
Soleus
Ranger
Nobita
Tristan
Tyson
Atom
Romeo
Athos
Phonix
Cuddle
Candy
Cocco
Mike
Zudo
Batman
Pikachu
Female Uromastyx names
We have compiled some suitable girly names for your Female Uromastyx as well.
These names will aptly declare about their gender without necessarily coating that.
Have a look at the list.
Xena
Electra
Geisha
Pixie
Lottie
Diva
Venus
Karma
Viva
Donatella
Elora
Elsy
Fabrizia
Fiona
Fergie
Ghidora
Nova
Siren
Luna
Aisha
Bonita
Cali
Nessie
Maniac
Princess
Ramona
Mistress
Blair
Kartini
Tequila
Cleo
Cleopatra
Lina
Riot
Malika
Pandora
Yoko
Enigma
Isadora
Isabela
Ivory
Izzy
Jasmine
Jade
Jen
Joanna
Karma
Kabira
Kehlani
Queen
Andromeda
Dana
Ruby
Electra
Ramona
Honey
Petunia
Vera
Viola
Madam Mim
Maleficent
Maz
Meg
Medusa
Minilla
Wanda
Xena
Zara
Mika
Theia
Zelda
Arjana
Nubia
Bayonetta
Tetra
Lili
Maki
Sakura
Gertrude
Cleo
Patra
Tongues
Seedy
Tiny
Cleo
Flick
Sticky pad
Twitch
Aiden
Cameron
Scratch
Stormfly
Spot
Toothless
Sweetums
Freckles
Peanut
Littlefoot
Cammy
Spot
Toothless
Sweetums
Freckles
Peanut
Littlefoot
Cammy
Rainbow
Claws
Spiky
Dabb
Pancake
Sunset
Sunshine
Dottie
Breeze
Mirage
Juno
Cupcake
Leap
Jo Jo
Puff
Charlie
Remi
Vega
Pudding
Tabasco
Lentil
Uromastyx names for a pair
Pet keepers who own Uromastyx in pairs often look for compatible names.
While having two same pets, a rhyming name not just looks cute but is convenient as well.
Hence, for your Uromastyx pair, here we have some rhyming and compatible names.
Salt & Pepper
Ying & Yang
Tinni& Tinny
Rock & Scissors
Sun & Moon
Water & Ice
Heat & Breeze
Izzy & Ozzy
Rain & Bow
Drac& Gon
Romeo & Juliet
Winnie & Minnie
North & West
Pocahontas & John
Strick & Spike
Spider & Slider
Mario & Luigi
Barbie & Ken
Adam & Eve
Homer & Marge
Fun, Cool and Cute names for Uromastyx
Ajax
Sanguine
Satan
Snallygaster
Zaratan
Blastoise
Climber
Hare
Kameyo
Kobe
Speedy
Tank
Fancy
Fido
Fluffy
Hero
Precious
Sal Monella
Spot
Sprinkles
Cecil
Clifford
Donatello
Fillmore
Franklin
Grootslang
Hecate
Lucifer
Montezuma
Naga
Leonardo
Raphael
Scarlet
Shelby
Shelly
Shredder
Splinter
Terry
Kurma
Racer
Scoot
Seismo
Snappy
Crate
Fudu
Genbu
A'Tuin
10 Interesting Uromastyx Facts for Kids
Do you know Uromastyx are the burrowing lizards and they dig burrows up to 10 ft in length?
Uromastyx Fact #1
This lizard can tolerate amazingly intense heat without actually depending upon much water.
Uromastyx Fact #2
Unlike other lizards, Uromastyx does not eat meat but relies totally upon a plant/ fruit-based diet.
Uromastyx Fact #3
Lizard Uromastyx can flatten their bodies between rocks or very thin spaces.
Uromastyx Fact #4
While male Uromastyx grows 10 to 16 inches long, females can grow a little longer.
Uromastyx Fact #5
In the wild, Uromastyx can live up to 10 years, whereas in captive they can age 20 years.
Uromastyx Fact #6
Do you know? Uromastyx can stand in water without actually swimming on it.
Uromastyx Fact #7
Even going weeks without eating, Uromastyx can live a healthy and happy life.
Like most cold-blooded animals, Uromastyx too goes into Brumation for 1 to 2 months.
Uromastyx Fact #8
Unless one knows how old a Uromastyx is, there is no way to determine their age.
Uromastyx Fact #9
The smallest species of Uromastyx is found in the northwest portion of India and parts of Pakistan.
Uromastyx Fact #10
The largest Uromastyx species is found in the Egypt region.
How many species of Uromastyx are there?
Yemeni (Yemenensis)
Benti (Yemeni uromastyx)
Uromastyx Shobraki
Uromastyx Ocellata
Nigriventris (Moroccan)
Acanthinura (African)
Uromastyx Alfredschmidti
Aegyptia (Egyptian)
Uromastyx Thomasi (Omani)
Microlepis (Arabian)
Uromastyx Ornata
Uromastyx Geyri (Sahara)
Occidentalis Uromastyx
Uromastyx Leptieni
Macfadyeni (Somali)
Uromastyx Princeps
Philbyi (Arabian)
Bell's Dab Lizard
Saara

Indian-Saara Hardwicki
Saara Asmussi (Iran)
Saara Loricata (Iraq)

Dispar

Dispar flavifasciata
(Mali) Dispar Maliensis
Frequently Asked Questions
Is Uromastyx a good pet?
Yes, Uromastyx is a great pet. Unlike other pets, Uromastyx is easier to keep and requires no special care.
Also, because they rely on a plant-based vegan diet, breeding insects is unnecessary for them.
Is Uromastyx better than bearded dragons?
Both Uromastyx and Bearded dragons make excellent pets. Classifying one better than the other totally depends upon personal preference and liking.
Is Uromastyx easy to breed?
Yes, providing the right environment, Uromastyx is easy to breed. Once your pet Uromastyx reaches the age of puberty, you can introduce a male to a female or vice-versa.
Can I keep Uromastyx and a bearded dragon together?
Keeping Uromastyx and a bearded dragon together is not at all recommended. Because they rely on different diets, it is ideal keeping them in separate tanks. Anoles, geckos, and chelonians live better together.
Can you keep Uromastyx together?
Yes, if you own Uromastyx of the same gender, you can house two or three of them together. Only make sure the tank is big enough, and there is sufficient food for each Uromastyx.
What can Uromastyx eat?
Unlike other pet reptiles, Uromastyx is unique in its preference. You can feed them sprouted lentils, a pellet-based diet, and green leafy vegetables. Occasionally you can also feed them soft, non-citrus fruits.
Do Uromastyx like being handled? Can you handle a Uromastyx?
Uromastyx loves attention and its owner's presence. You can handle them with slow movements without scaring them.
Can you male and female Uromastyx together?
Also, avoid keeping male and female Uromastyx together. As male Uromastyx mainly try to mate with the female, it can leave females exhausted and stressed all the time.
Partying words
If you have reached it until last, we are grateful you stuck.
Thanks for going through all the fun Uromastyx names.
We hope you would have got some great suggestions and will definitely find it easier to decide one.
For pet Uromastyx owners, we have also tried adding some additional information.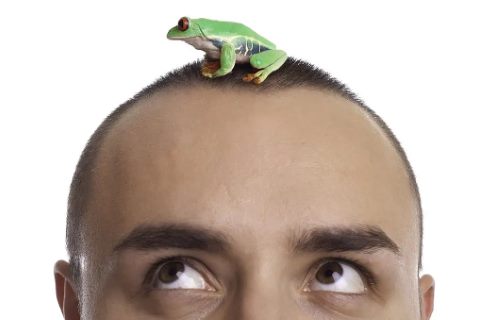 Hi, I'm Mike, and I'm the creator of amphibianlife.com. If there was one word to describe it? It would be: passionate about Amphibians! Whether you want to know more about amphibians or have a presentation to give at school, you've come to the right place.