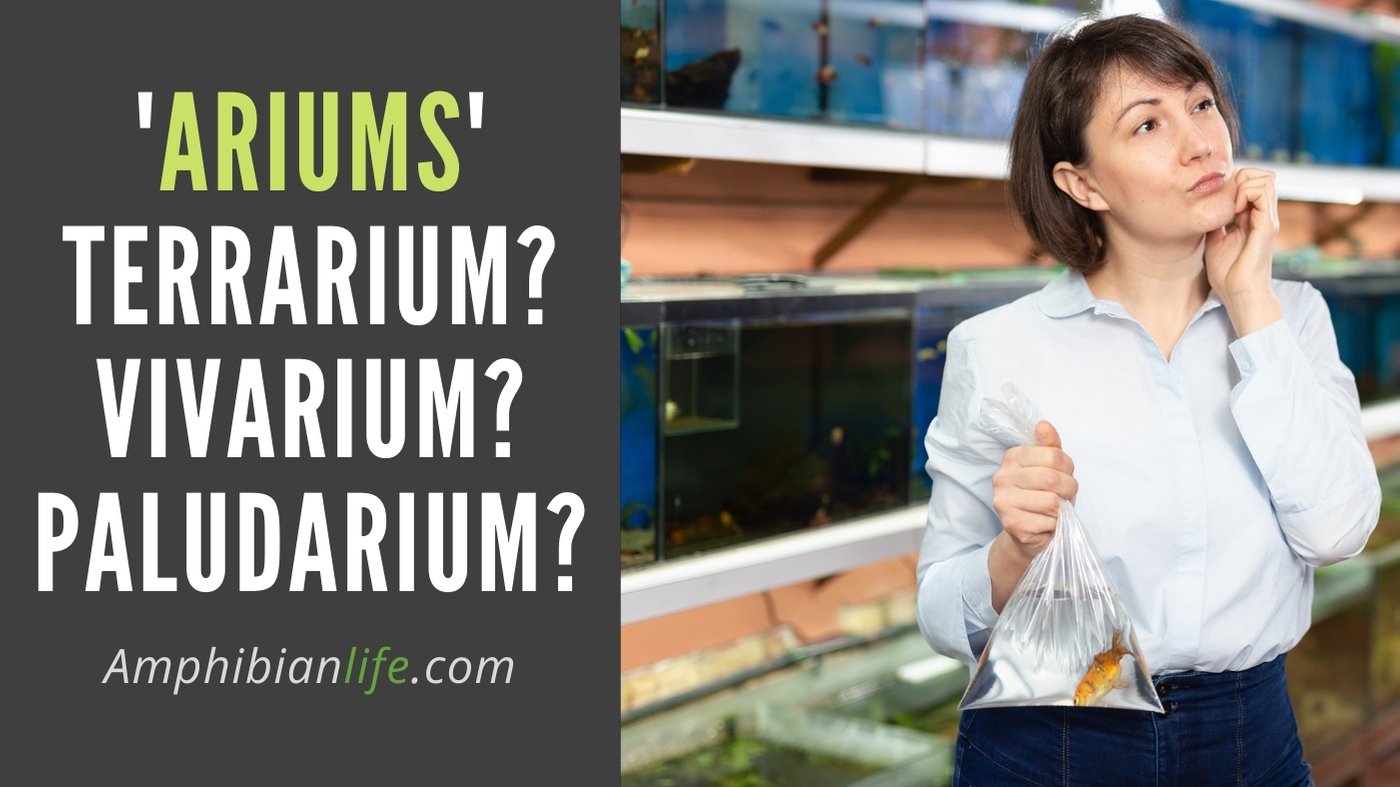 Before we proceed let me tell you why I write this post, many of us have confusion between the various 'Ariums'; They usually term them as vivarium or simply as an aquarium.
Petting an amphibian, fish, insect, or similar? Wondering what all those fancy terms means? here are some easy answers.
Why do I care so much about 'ariums'? What if I don't know the difference?
Well, it's not a hard and fast rule to know the terms, but the confusion may result in the death of your precious amphibian pet.
unknowingly many of us keep mixed species together that actually belongs to separate vivaria and should never coexist.
There are few visible and notable differences being a pet enthusiast must know, so without wasting any time let's dive in.
The terms terrarium and vivarium are often used interchangeably, or to differentiate between a terrestrial habitat and a semi-aquatic one.
In the reptile and amphibian keeping hobbies, it's commonplace to refer to enclosures as either a terrarium or vivarium.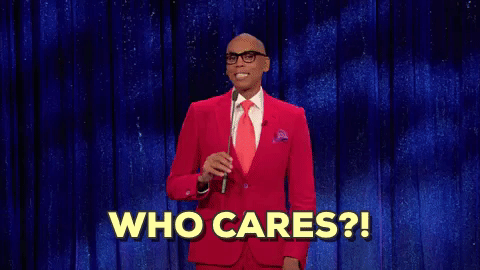 Terrarium vs Vivarium vs Paludarium
So basically in short,
Live plants + Bioactive Enclosure = Vivarium
Plants + Animals = Terrarium
Terrestrial + Aquatic elements = Paludarium
The Term Vivarium is a combination of two words (VIV+ARIUM) (A place where life exists)
It's not the "Viv" it's fully defined as VIVA, Viva means "To live", or "Life" While Arium means a Place.
Technically speaking, there is a fundamental difference that clearly separates the two.
What does Arium mean?
Arium is a Latin suffix that indicates a place for or correlated with something ( usually denotes a live place)
Some examples include aquarium, planetarium, solarium, armarium, caldarium, solarium.
What is a Terrarium?
The term terrarium is applied for an enclosure meant only for the life and the propagation of plants, such that the substrate, lighting, and other environmental conditions are tailored to meet the requirements of specific species.
In short, Terrariums are designed to raise plants.
What is a Vivarium?
A vivarium, on the other hand, is an enclosure meant to house animals or invertebrates, with environmental conditions suitable for the life and propagation of the particular species.
Specifically, vivariums are enclosures for reptiles, amphibians, and other smaller animals and invertebrates that require an earthen or aqueous environment.
In short, a vivarium is an enclosure primarily to be a habitat for an animal.
What animals live in a vivarium?
Insects, scorpions, amphibians, lizards, spiders, snakes, and turtles are some animals mostly kept in terrariums.
What is a Paludarium?
A Regular paludarium is basically a terrarium with a water body inside.
It has both aquatic and terrestrial features and a bioactive ecosystem.
What is vivaria?
how are an aquarium and a terrarium similar?
Aquariums are designed to support fish and aquatic animals that live in water
On the contrary, Terrariums are usually designed for either reptiles or plants.
Moreover, an aquarium is waterproof while a terrarium has perforations for ventilation.
Aquatic enclosures (aquariums) and bog types (paludariums) are collectively referred to as vivaria.
There are further divisions to each type of vivarium, designed to meet the needs of a particular inhabitant.
such as arboreal, fossorial, desert, wetland, shoreline, cloud forest, etc.,  
For completeness, there are other captive environments that do not fall under vivarium categories, such as aviaries and cages. 
What is a dry aquarium?
A dry Aquarium is a specific type of terrarium that is usually dry with low humidity, plenty of plant life, and no aquatic life.
Depth Review of Ariums
The vivarium is an enclosure containing living organisms such as plants, fish, reptiles, birds, frogs, insects, etc.
So vivarium can be an aquatic water body (like an aquarium), connecting terrestrial and water (riparium) swamps (paludarium), terrestrial (terrarium), and cages (aviary) for birds
Then you can divide terrariums into etc. insectariums (for insects you can further divide even more to formicarium (for ants) etc.
No wonder, A lot of people get this wrong, and it's pretty understandable. check the table below it will clear all your doubts.
some Recommended Vivariums and Terrariums
REPTI ZOO Large Reptile Terrarium
REPTI ZOO 67 Gallon Reptile Glass Terrarium,Double Hinge Door with Screen Ventilation Reptile Terrarium 36" x 18" x 24"(Knock-Down) (RK0120N)
[Patent Design] Size of RK0120N :36" x 18" x 24". Tough screen top provides ventilation and allows uvb and infrared penetration
Raised bottom frame in order to fit a substrate heater; Waterproof bottom makes this tank can be used both as desert terrarium and rainforest tank.
Front doors can open separately, easy to feed your pet and prevent escape(not suitable for ball python)
Window ventilation on left and right, on top and right have closable inlets for wires and tubing
Easy to install or knock-down in 5 minutes with step by step instructions; Our glass terrariums are carefully packaged with tough cardboard and thickened reinforced foam for transportation. Should you have any questions when receive it, please feel free to contact us. Free replacement service provided for damaged parts.
WACOOL Full Glass Reptile Terrarium 20 Gallon
WACOOL Full Glass Reptile Terrarium 20 Gallon, Front Opening Reptile Tank 24" x 18"x 12", Reptile Amphibian Habitat Vivarium Double Opening Doors & Screen Ventilation (Knock-Down)
Patended Design Reptile Tank Size: 24" x 18" x 12". Made of high quality tempered glass for sturdy and safe, this wide terrarium tank 20 gallon is suitable for normal reptile amphibian pets as bearded dragon, lizard, crested gecko, frog, snake, tortoise and more.
Screen top provides ventilation and allows uvb and infrared penetration. Raised bottom frame can be fit a substrate heater; Waterproof bottom makes this tank can be used both as desert terrarium and tropical tank.
Front opening doors can open separately, easy to feed your pet and prevent escape with the secure lock.
Prepared inlets on top and right for wires and tubing. Extra cable pass for wire organization.
Easy to install or disassemble in 5 minutes with step by step instructions; (The backgroud is not included). Our glass terrariums are carefully packaged with heavy box of tough cardboard and thickened reinforced foam for transportation. Should you have any questions when receive it, please feel free to contact us. Free replacement service provided for damaged parts.
Geometric Terrarium for Succulent Fern Moss Air Plants
Kimdio Geometric Terrarium Clear Glass Tabletop Planter Air Plant Holder Display for Succulent Fern Moss Air Plants Holder Miniature Outdoor Fairy Garden DIY Gift
❀ Elegant glass geometric terrarium is perfect for holding plants or other objects, modern art design style ,Perfect DIY display box for offices,bar,holidays,wedding,parties and home decor.
❀ Perfect display box for weddings, holidays, parties, offices, and home balcony decor. Modern design to any space. Copper decorations for the living home, bedroom, kitchen, coffee shop, Hotel. Gift for Parents, Friends, Valentine's Day, Mother's Day etc.
❀ This beautiful globe shape terrarium planter is simple and versatile, creates a fashion life atmosphere, makes your life more poetic and relaxing. Fit for succulents, air plants, small plants, fern,cactus, artificial moss, airplants, preserved flower or other decorative objects. Ideal for use on shelves and windowsills. Present for Family and Friends.
❀ Made of ultra clear sodium calcium glass, plants and decoration are not included.Glass terrarium does NOT water (please put a water-absorb layer at the bottom to prevent leak).
❀ Size: 4 3/8*4 3/8*4 1/4inch. (Plants and decoration are not included).
Acrylic Transparent Mini Reptile Vivarium
Sale
NEPTONION Acrylic Breeding Box 8"x8"x12" Transparent Mini Reptile Habitat Terrarium with Sliding Cover and Magnetic Closure for Lizards,Geckos,Bearded Dragon,Chameleon,Snakes,Turtle
🚀 - Flexible Designed:Sliding design and magnetic closure for easy locking and escaping worry-free. Its lid won't fall off when you put it in your backpack.
💨 - Fresh Air:The top and sides of the acrylic box are equipped with ventilation holes. Convenient for ventilation and ensure the horizontal flow of gas in the internal habitat.
🌊 - Your Craft :You can even become your pets' god! Creates land and water, desert or rainforest habitat by yourself,stackable for display or breeding purposes,and are ideal to transport small animals.
🤓 - Stackable for Reptile Room :Unique mortise and tenon joints design make sure that you could stack one box on top of one another, and achieve great stability at the same time.
🐊 - Designed for Tinys :Non-toxic and environment-friendly acrylic that is perfect ideal to transport small animals. Suitable for tiny animals,Such as Lizards,Gecko,Bearded dragons,Turtle and Snake.
Some well known 'Ariums' and their uses
| | |
| --- | --- |
| Enclosure's name | Used for? |
| 'Arium' | Latin word meaning location or receptacle |
| Terrarium | Soil and Plants |
| Vivarium | Animals or Invertebrates |
| Paludarium | Terrestrial, Aquatic Plants, and Aquatic life. |
| Reptilarium/Herpetarium | Reptiles are kept |
| Aquarium | Fishes, aquatic plants, or animals are kept |
| Formicarium | Otherwise known as an ant farm |
| Riparium | Contain earth and aquatic element |
| Oceanarium | basically a large aquarium |
| Insectarium | Insects from beetles to worms. |
| Mossarium | Moss or rootless plant. |
| Dolphinarium | Dolphins in a Zoo |
| Fossorial | Used by burrowing animal |
| Arboreal | Those who live on trees |
| Aviaries | cages or place for keeping birds |
Light-Up Terrarium Kit for Kids crafts
Sale
Light-Up Terrarium Kit for Kids - STEM Activities Science Kits - Gifts for Kids - Educational Kids Craft Toys for Boys & Girls - Arts and Crafts Gift for Ages 4 5 6 7 8-12 Year Old Boy & Girl
What is a terrarium? It is a miniature garden within a container that simulates a natural environment. So, let your child discover the beauty of nature by creating their own beautiful terrarium with this all-inclusive kit. Watch as it grows by day and glows at night with the innovative LED light under the lid.
Grows by day, glows at night: Beneath the lid, there is a built-in innovative LED light that transforms the experience into something magical. At night, just hit the small switch to turn on the light and watch how your terrarium turns into a gorgeous illuminated tabletop garden. You have to see it to believe it! The light can easily be recharged with the included Micro-USB cable.
Kit includes: Terrarium jar (4"x6"), light-up jar lid, Micro-USB charging cable, clear and easy step-by-step instruction booklet, vermiculite soil, blue sand, river rocks, wheatgrass and chia seeds, small bunny and mushroom miniatures, removable stickers for decoration, spray bottle, and wooden stick to aid in planting the seeds. The ultimate arts and crafts for kids & Stem projects for Kids
A fun and educational gift for all ages: It's not often that a science project can be fun and engaging, but this terrarium kit achieves both! It fascinates children as soon as they pull it out of the box. With the freedom to layer the rocks, sand, soil, and stickers as they please, every child is guaranteed to have a blast.
Adjustable Terrarium Fogger Reptile Humidifier Large Tank
WACOOL Adjustable Reptile Fogger Terrarium Humidifier, Large Tank Fog Machine with Double Hoses & 4 Liter Reservoir, Large Tank Terrarium Humidifier for Reptiles/Amphibians/Herps/Vivarium
Easy Operation Reptile Fogger: Easy to adjust the fog output by rotating the knob and easy to filling water from the top. The reptile fogger is perfectly compatible with a variety of enclosures as terrarium, vivarium, tank, cage, vision cage, aquarium, reptarium, or plastic/PVC/glass cage.
4-L Large Water Tank & Dry-out protection: The reptile humidifier can hold up to 4 liters water allows for 2~3 days of continuously working. When water run out, the fogger will shut down automatically to keep the machine safe.
Ultra Quiet Working Pump: Upgaded water pump works silently with clean moisturized air, providing a comfortable and quiet environment for your reptile amphibian pets.
Adjustable Misting & Customized Hose: The misting level can be adjusted with 100ml, 200 ml, 300ml per hour and the double tubes both can extend from 1.3 to 5.3 feet. One tube or two tubes can be jointed on the reptile fogger according to your demand. And the suction cups help you fix the pipes to the spreading direction freely.
Suit for Any Reptile/Amphibian/herb: Perfect for a wide variety of reptiles and amphibians need humidity, such as green iguana, bearded dragon, gecko, snake (python, boa, etc.), turtle, tortoise, iguana, lizard, chameleon, water dragon, Rhinoceros Beetle, frog, red-eared slider, toad or hermit crab.
For Further Reading
I hope you have learned a lot about Ariums and why they are important?
below are some more relevant topics that are related to this one and you might find them interesting to read!
Here's an interesting article about vivarium plants. What plants can I put in a vivarium?
Here's another interesting article about vivarium misters Best Automatic Mister for Frogs (A Buyer's Guide)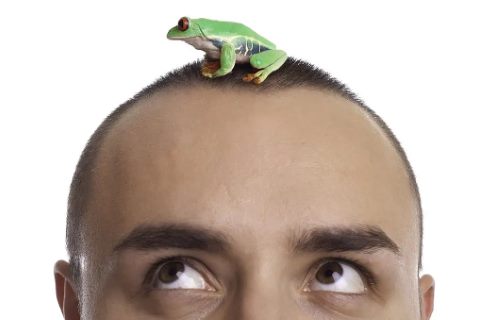 Hi, I'm Mike, and I'm the creator of amphibianlife.com. If there was one word to describe it? It would be: passionate about Amphibians! Whether you want to know more about amphibians or have a presentation to give at school, you've come to the right place.